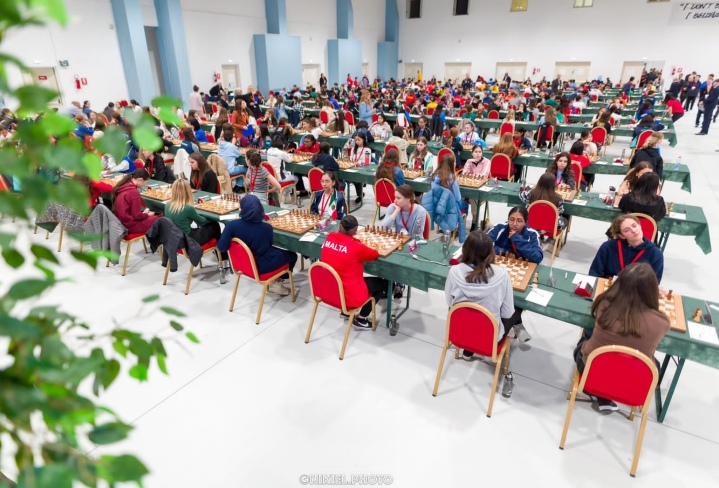 Round 4 brought several decisive outcomes at the top boards of the FIDE World Youth Chess Championship 2023.
After four rounds of play in the Open U18 section, three players, IM Aldiyar Ansat, (KAZ, 2418), IM Aleksey Grebnev (FIDE, 2500) and FM Aron Pasti (HUN, 2397), share the top position with perfect 4/4 score. The rating favorite of the group, GM Volodar Murzin (FIDE, 2625) is a point behind the leaders after making two draws in a row.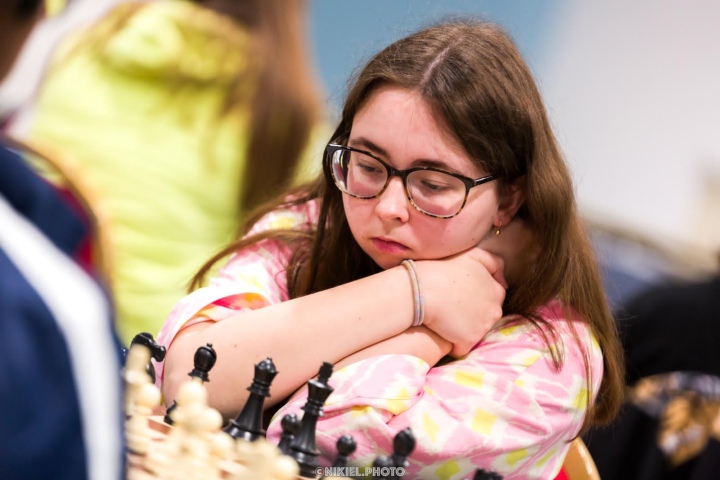 In the Girls U18 category, the rating favourite WIM Yelyzaveta Hrebenshcykova (UKR, 2292, pictured above) took her opponent WCM Bat-Erdene Mungunzul (MNG, 2111) into the rook ending where her active king was a decisive factor.
Hrebenshcykova is not alone on the top as WGM Rochelle Wu (USA, 2228), WIM Xeniya Balabayeva (KAZ, 2192), and WFM Ayan Allahverdiyeva (AZE, 2152) also won four straight games. The leaders will clash in Round 5.
In the Open U16 category, Polish IM Jan Klimkowski (2520, pictured below) and FM from Armenia Robert Piliposyan (2345) are tied for first place after winning four games in a row. In Round 4, Piliposyan defeated the rating favorite IM from Norway Aksel Bu Kvaloy (2457), in impressive style. The leaders battle it out for the sole leader position in Round 5.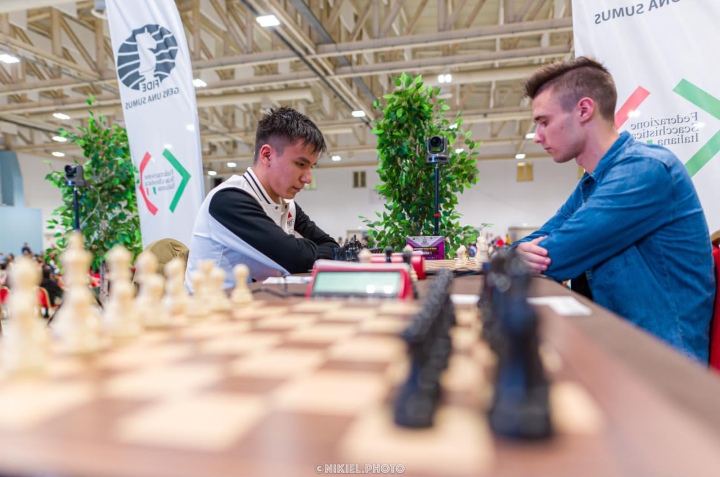 WCM Leyla Shohradova (1782) from Turkmenistan is on fire with 4/4. She gained almost 100 rating points after four rounds with a 2650 rating performance. In Round 5, Shohradova will face her co-leader, WFM Alexandra Shvedova (FIDE, 2170), on the first board.
The Open U14 is the only section where the sole leader emerged. Vietnamese FM Tran Gia Phuc Pham (2386) has shown an amazing chess technique to win all four games with a rating performance of 2882. There will be a Vietnamese derby in Round 5 Pham is facing FM Gia Huy Banh (2397), one of 15 other players in this category on 3.5 points.
Round 4 in the Girls U14 section was heartbreaking for Georgian Mariam Tsetskhadze (1911). She could have tied the game with WFM Zarina Nurgaliyeva (KAZ, 2104) if not for a blunder on the move 43.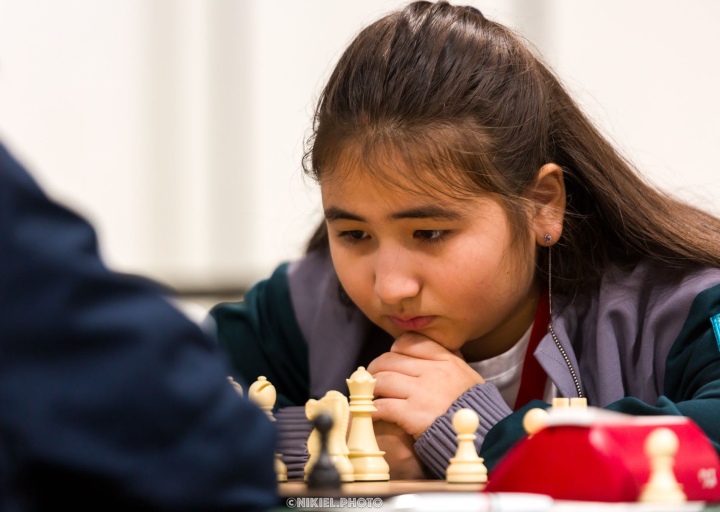 In Round 5, Nurgaliyeva (pictured above) is paired against WIM Iris Mou (USA, 2086), who also netted 4/4. The third participant with a perfect score is Alessia Natol (1756) of Poland, who pulled off a very important victory over a much higher-rated opponent, Iren Lyutsinger (FIDE, 2020).
Round 5 starts on November 17 at 3 pm Central European Time.
Standings after Round 4 Open U18
Standings after Round 4 Open U16
Standings after Round 4 Open U14
Standings after Round 4 Girls U18
Standings after Round 4 Girls U16
Standings after Round 4 Girls U14
Photos: Przemek Nikiel
Official website: worldyouth2023.com/