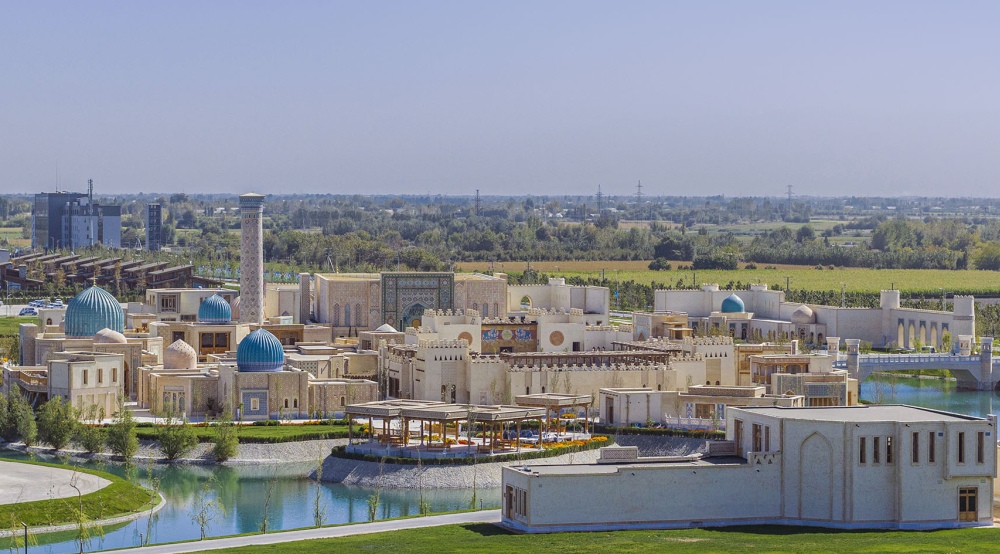 Dear players, 
Please find below important and useful information related to the event. 
Registration 
Registration of the participants of the FIDE World Rapid and Blitz Championships is done via the registration system: Registration – FIDE World Rapid and Blitz Chess Championships 2023. Registration deadline is December 01. 
Location 
The FIDE World Rapid and Blitz Championship will take place in the Silk Road Samarkand (Rowing Canal, Konigil Massif, Samarkand, Uzbekistan). A unique multi-purpose resort includes eight world-class hotels, comfortable public spaces, parks, recreation, and sports areas, concept restaurants, cafes, and bars, as well as an international congress center and cultural sites. This modern project developed by an international team of architects and engineers made it possible to harmonize different thematic areas on the unique site that is second to none in entire Central Asia.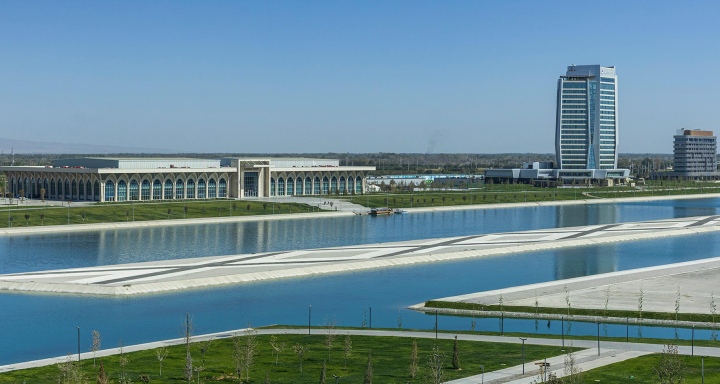 The Silk Road Samarkand boasts a convenient location and is easily accessible from the airport, railway station, or any part of the Silk Road Samarkand resort.  
Sсhedule: 
Day1 
25.12.2022 – SATURDAY 
Arrival
Technical meeting 
Opening ceremony 
Day 2 – Rapid  
26.12.2022 — SUNDAY 
15:00 
Open tournament: Rounds 1-5 
Women's tournament: Rounds 1-4 
Day 3 – Rapid 
27.12.2022 — MONDAY 
15:00 
Open tournament: Rounds 6-9 
 Women's tournament: Rounds 5-8 
Day 4 – Rapid  
28.12.2022 — TUESDAY 
15:00 
Open tournament: Rounds 10-13 
Women's tournament: Rounds 9-11 
Day 5 – Blitz  
29.12.2022 — WEDNESDAY 
15:00 
Open tournament: Rounds 1-12 
Women's tournament: Rounds 1-9 
Day 6 – Blitz  
30.12.2022 — THURSDAY 
14:00 
Open tournament: Rounds 13-21 
Women's tournament: Rounds 10-17 
 Closing Ceremony 
Day 7 
31.12.2022 – FRIDAY 
Departure 
Accommodation: 
Special rates with full board will be provided by the organizer for staying in the official hotels of the FIDE World Rapid and Blitz Championships. Participants of the tournament need to book their hotel rooms at the official website of the Silk Road Samarkand Resort (silkroad-samarkand.com) using a promo code that will be sent to them by the organizing committee upon filling the registration form. 
Official hotels of the event: 
Silk Road by Minyoun (5 stars) 
The five-star Silk Road by Minyoun, managed by the Minyoun Hospitality hotel chain is dedicated to the Silk Road history. The facility offers 241 rooms located in a 22-storey building.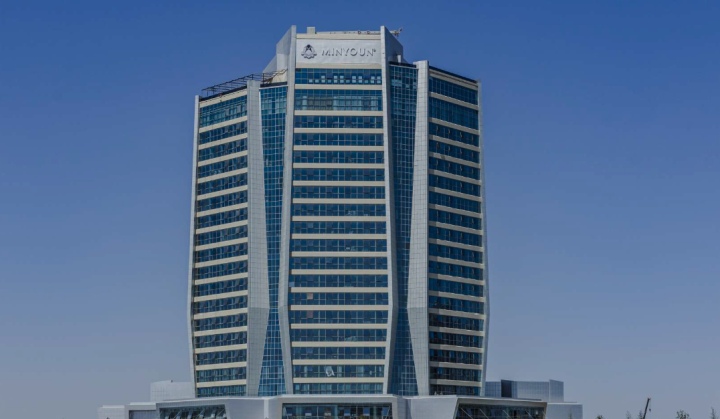 Photo: silkroad-samarkand.com/
Breakfasts are served in a stylish Gourmet Market. At the YI Palace restaurant, guests can taste the best Chinese specialties in stylish authentic environment. To enjoy panoramic views, make sure to visit the Li Bai bar located on the 20th floor of the hotel. And the Ming Lounge is destined to be a perfect place for meetings and negotiations. 
silkroad-samarkand.com/hotels/silk-road-by-minyoun/  
Lia! by Minyoun Stars of Ulugbek (4 stars) 
The Lia! hotels focus on a new generation of young and active travelers who prefer dynamism and stylish solutions. These hotels feature affordable prices, friendly environments, and vivid emotions for each guest.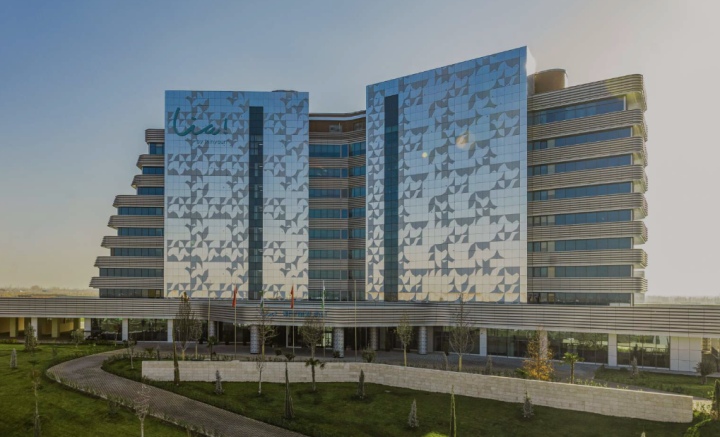 Photo: silkroad-samarkand.com/
This four-star hotel managed by the Minyoun Hospitality chain is named after Mirzo Ulugbek, the ruler of Samarkand, who also was a famous astronomer and mathematician. Ulugbek determined the positions of 1,018 fixed stars and calculated the duration of the sidereal year. 
silkroad-samarkand.com/hotels/lia-by-minyoun-stars-of-ulugbek/  
Wellness Park Hotel Sogd (3 stars) 
The design of this hotel, which specializes in body cleansing, was inspired by Zoroastrianism — one of the oldest religions in the world. At the heart of this teaching is faith in the sanctity of natural elements and living nature. There is no gym in the hotel, but there is a meditation studio on the ground floor.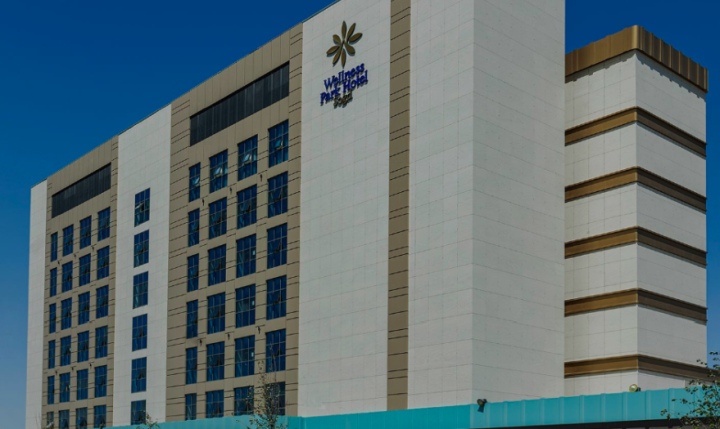 Photo: silkroad-samarkand.com/
The lobby also features a collaboration and teamwork area for round tables with up to 10 participants. 
The key specialization of the hotel is body cleansing and detoxification. The leading medical specialists include gastroenterologist, nutritionist, endocrinologist, cardiologist. Guests may also benefit from aesthetic and cosmetic services, massage, mud therapy, healing shower, infrared sauna, pressure therapy, and hydrocolonotherapy. 
The offered wellness programs are designed for 3 or more days of stay. 
silkroad-samarkand.com/hotels/wellness-park-hotel-sogd/  
Airport: 
Samarkand International Airport is located 6 km from the city center. The airport is operated by Uzbekistan Airways. It has domestic as well as international flights.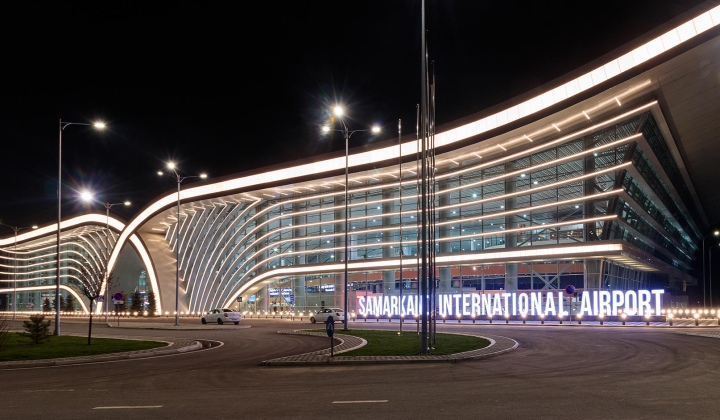 In order to ensure a convenient and timely return of participants upon the end of the tournament, in addition to regular flights, a charter flight from Samarkand to Istanbul will be organized on the night of December 30. 
Visas: 
Сitizens of the following countries have the right to visit the Republic of Uzbekistan on a visa-free basis: 
Andorra, Antigua and Barbuda, Argentina, Armenia, Australia, Austria, Azerbaijan, Bahamas, Barbados, Belarus, Belgium, Belize, Bosnia and Herzegovina, Brazil, Brunei Darussalam, Bulgaria, Canada, Chili, Costa Rica, Croatia, Cuba, Cyprus, Czech Republic, Denmark, Dominica, Dominican Republic, Estonia, Finland, France, Georgia, Germany, Greece, Grenada, Guatemala, Honduras, Hungary, Iceland, Indonesia, Ireland, Israel, Italy, Jamaica, Japan, Kazakhstan, Kyrgyzstan, Latvia, Liechtenstein, Lithuania, Luxembourg, Malaysia, Malta, Mexico, Moldova, Monaco, Mongolia, Montenegro, Netherlands, New Zealand, Nicaragua, Norway, Panama, Poland, Portugal, Qatar, Romania, Russian Federation, El Salvador, San Marino, Serbia, Singapore, Slovakia, Slovenia, South Korea, Spain, St. Lucia, St. Kitts and Nevis, St. Vincent and Grenadines, Sweden, Switzerland, Tajikistan, Trinidad and Tobago, Turkey, Ukraine, United Arab Emirates, United Kingdom and Northern Ireland, Vatican 
Citizens of 58 countries are eligible for E-visas to Uzbekistan or a simplified procedure for the issuing of tourist visas. The official portal of the electronic visa of the Republic of Uzbekistan: e-visa.gov.uz/main. More information about the application procedure can be found here: e-visa.gov.uz/what-you-need-to-know 
If you are neither a citizen of the country with a visa-free regime for visiting Uzbekistan nor eligible for an E-visa, you will be contacted by the organizer upon submitting your registration form and providing a copy of the passport (JPEG or PDF format). 
For visa-related issues, please contact uzchess@inbox.ru 
 We wish you a safe flight and look forward to seeing you soon in Samarkand! 
Official website: worldrapidandblitz2023.fide.com/