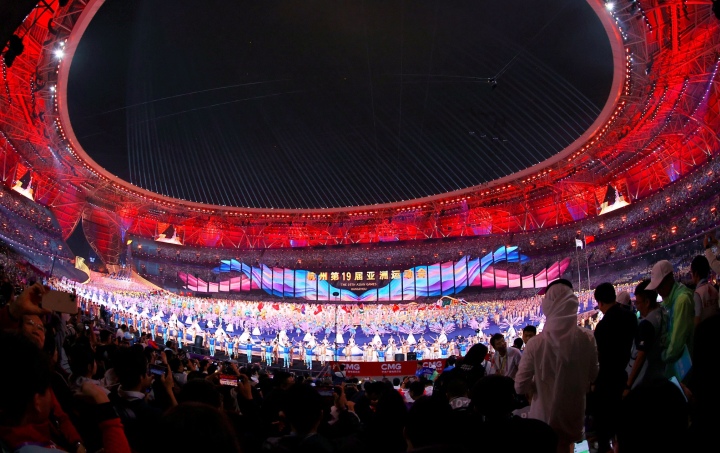 After a 13-year hiatus, chess is back to the 2023 Asian Games, which officially started on September 23, in Hangzhou, China, with a glittering opening ceremony. This return will give our game broad exposure in one of the world's most dynamically developing parts.
"Chess belongs to the family of mind sports that have a special place in the Olympic family. Currently, the International Olympic Committee doesn't foresee chess to be included in the 2024 and 2028 Olympic games. But the development that we saw during the last few years with FIDE's active participation gives us real hope that we will be able to include chess in Continental Games. Asian Games is one of such examples. Chess was an exhibition sport in the European Games and African Games. It is a part of the official program in some American Games, including the Central American and Caribbean Games, this year. It is a very good development. I hope that at some point a chess player will become an Olympic champion," said FIDE President Arkady Dvorkovich in his exclusive interview with CGTN's Liu Xin.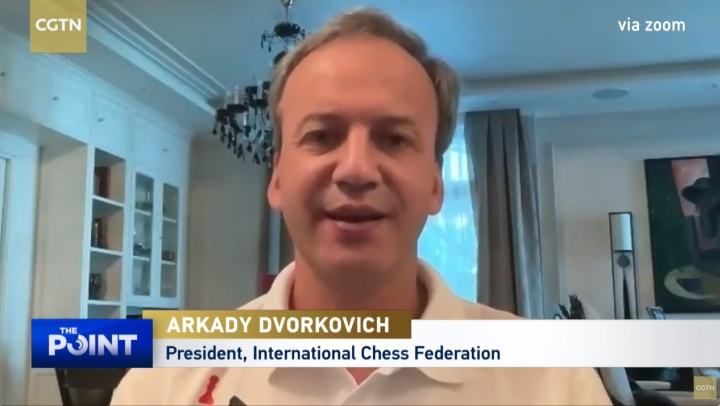 The chess program of the 19th Asian Games features four competitions: men's individual, women's individual, and men's and women's team tournaments. The individual events with rapid time control run from September 24-27, while team competitions with classical time control will stretch from September 29 to October 7.
The list of the countries-participants includes Bangladesh, China, India, Indonesia, Iran, Japan, Kazakhstan, Rep of Korea, Kuwait, Kyrgyzstan, Mongolia, Philippines, Qatar, Singapore, Sri Lanka, Chinese Taipei, Thailand, UAE, Uzbekistan and Vietnam.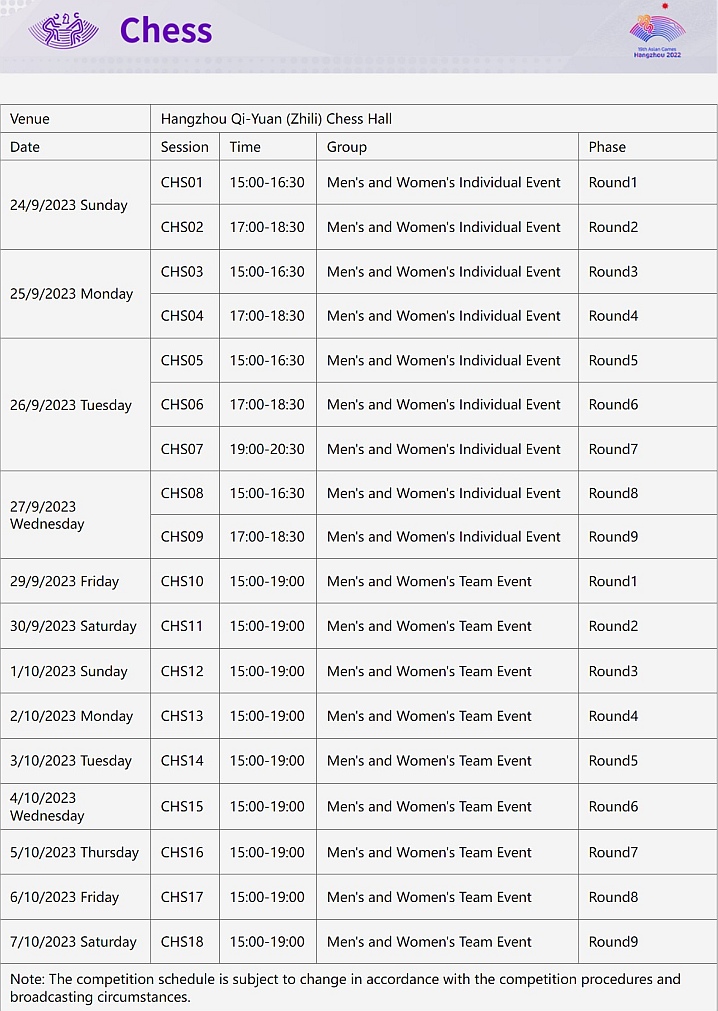 Many countries fielded their top players for this prestigious sports forum. We will see in action such strong and popular players as Hou Yifan, Tan Zhongyi, Zhu Jiner, Bu Xiangzhi, Wei Yi, Harika Dronavalli, Humpy Koneru, Gukesh D, Arjun Erigiasi, Vidit Gujarathi, Praggnanandhaa R, Pentala Harikrishna, Parham Maghsoudloo, Amin M. Tabatabaei, Zhansaya Abdumalik, Bibisara Assaubayeva, Dinara Saduakassova, and the winners of the 44th Chess Olympiad Nodirbek Abdusattorov, Javokhir Sindarov, Jakhongir Vakhidov, Shamsiddin Vokhidov and Nodirbek Yakkuboev.