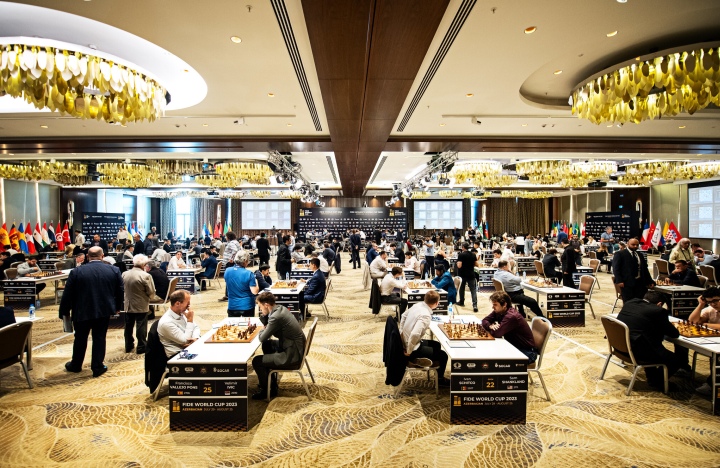 Two surprising eliminations in the Open, as the Women's World Champion forced into the tiebreaks for round three
The World Cup continued today, with the second game of Round 2 taking place.
While the favourites Carlsen, Nepomniachtchi, Duda and Caruana qualified, some of the other top players, such as Nakamura and So, will have to fight in the tiebreaks. The biggest surprise of the day is the knockout of the 2021 World Rapid winner Nodirbek Abdusattorov. In a shocking surprise, super GM and Azerbaijani star Shakhriyar Mamedyarov lost to Singapore's Tin Jingyao and failed to qualify for the next stage.
Women's World Champion Ju Wenjun and 2021 Women's World Cup winner Alexandra Kosteniuk also head for the tiebreaks.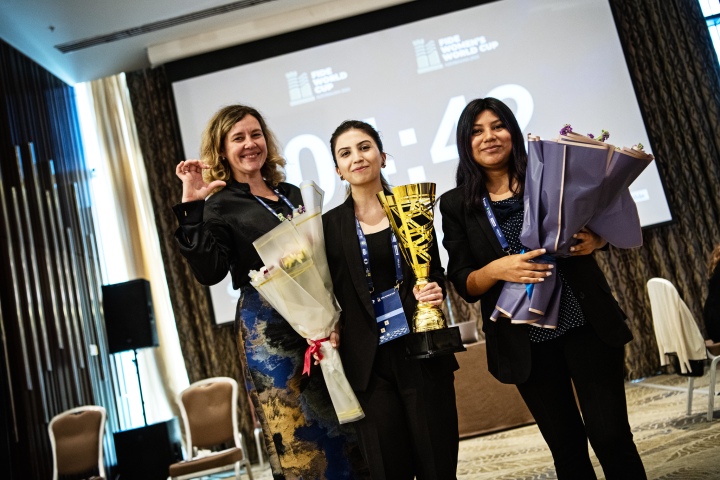 Just before the beginning of the games, a small award ceremony took place for the winners of the online Queens' Women Open, held in July. The event consisted of a series of continental women's online blitz tournaments. All women chess players from around the world of all ages and all rating groups, including unrated chess enthusiasts, could take place. The winner of the Open tournament was IM Deysi Cori from Peru, while the Continental European crown went to WFM Malak Ismayil from Azerbaijan.
The Open Tournament:
Slips in the knockout format of the World Cup could be devastating as the 2021 World Rapid winner Nodirbek Abdusattorov learnt. After drawing in game one against 2585-rated Vahap Sanal, Abdusattorov (2725) lost in game two as White. In an even position, he overpressed, sacrificing an exchange, after which he ended up in a lost position.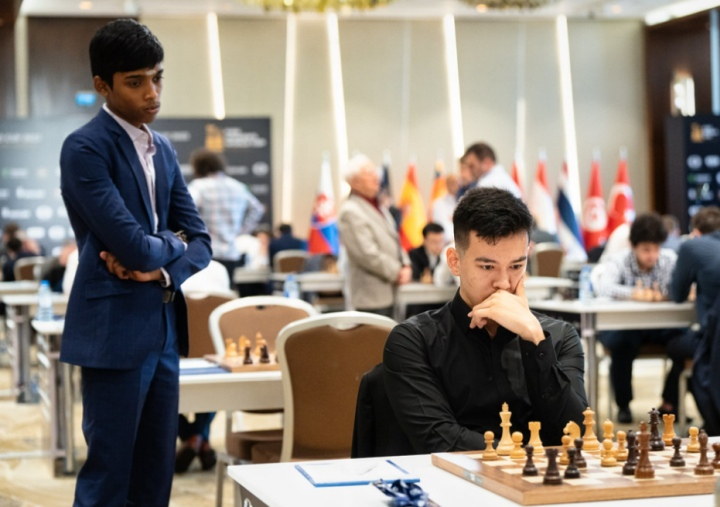 A similar fate befell Shakhriyar Mamedyarov, who lost to Singapore's Tin Jingyao after making errors in an even position and then completely blundering. Mamedyarov's elimination is a huge upset for Azerbaijan as he was one of their top hopes for the event.
The world's highest-rated player, Magnus Carlsen, scored his second victory. Despite Carlsen being slightly better, Levan Pantsulaia had some chances, but in a tense moment, he made a crucial mistake. It was all Magnus needed to finish off his opponent in style.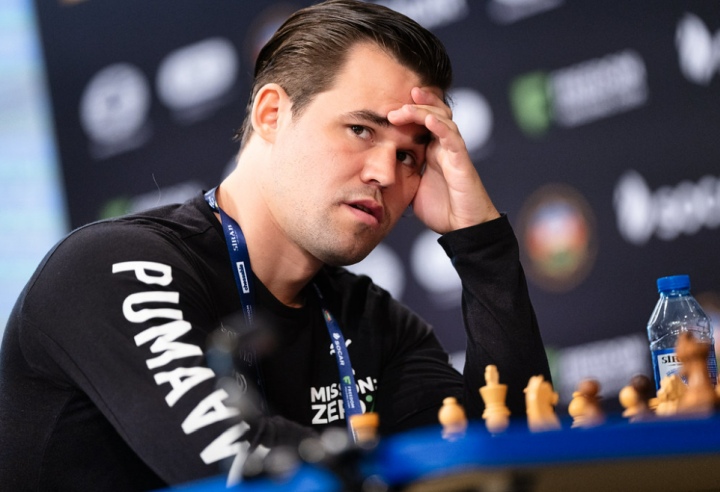 The winner of the 2021 World Cup, Poland's Jan-Krzysztof Duda, drew as Black against Peru's Emilio Cordova. As Duda won in game one, a draw was enough to get him through to round three. 
Among other top seeds who move to round three are Fabiano Caruana, Ian Nepomniachtchi, Leinier Dominguez Perez, Teimour Radjabov, Yu Yagnyi, Parham Maghsoodloo, Wei Yi, Daniil Dubov, Gukesh D, Wang Hao, Amin Tabatabaei, Peter Svidler, Nikita Vitiugov as well as the rising global chess stars Nihal Sarin, R Praggnanandhaa, Kirill Shevchenko and Alexey Sarana. There were a lot of draws in game two among the favourites who won the first encounter (Nepomniachtchi, Dubov, Praggnanandhaa, Maghsoodloo, Wei, Yu, Svidler), suggesting they did not feel the need to press hard.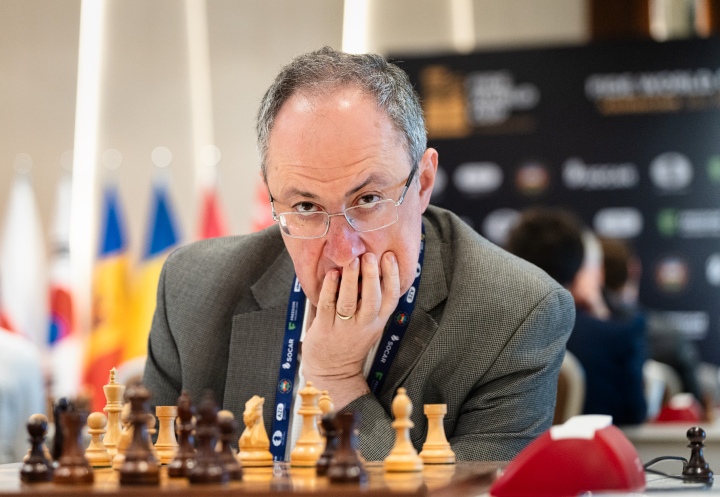 There were other surprising upsets of the day: After losing a drawn endgame yesterday, American Sam Shankland failed to qualify as he could not make a breakthrough as Black against Moldovan Ivan Schitco and drew. Former World Champion Candidate Boris Gelfand is also out after underestimating Ferenc Berkes' activity on the kingside.
Wesley So (2769) was on the brink of defeat against the 2570-rated Turkish GM Emre Can. In the game, Can created a passer on the b-file and was dominating. So was in dire straits, ending a piece down. In an endgame where White had two bishops and a pawn and Black had two pawns and a bishop, Can was winning, but he could not find the optimal plan and allowed Wesley to escape. The two will now be playing a tiebreaker.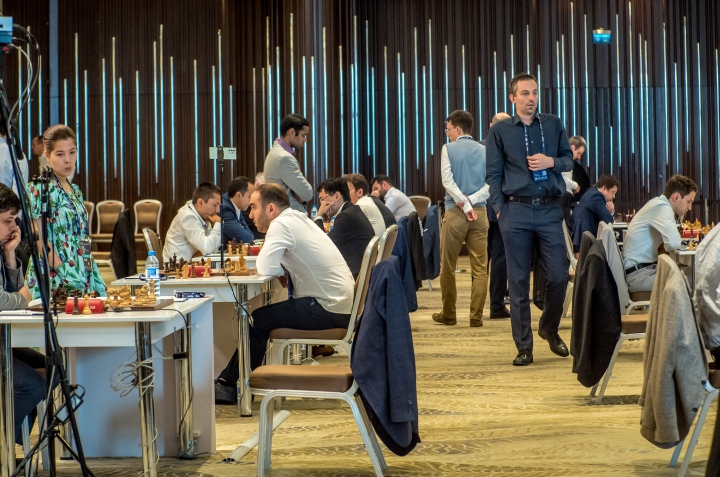 In another lucky escape of the day, Vladimir Fedoseev saved a lost endgame against Jergus Pechac and now goes into the tiebreaks.
Several other super-strong Grandmasters will have to fight for round three in the tiebreaks. The list includes the likes of Hikaru Nakamura, Anish Giri, Vidit Santos Gujrathi, Alexander Grischuk, David Anton Guijarro (who drew both games against more than 200 points lower-rated Azeri GM Gadimbayli), Andrey Esipenko, Maxime Vachier-Lagrave, Arjun Erigaisi. The legendary Vasyl Ivanchuk will also play the tiebreak after two draws with Chile's Cristobal Henriquez Villagra.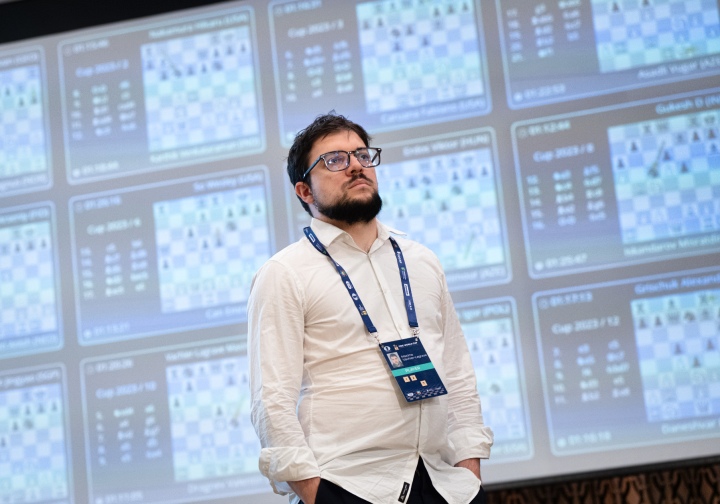 The Women's Tournament:
In a huge upset for the women's tournament, former world champion and 2021 World Cup winner Alexandra Kosteniuk lost to 250 points lower-rated Yan Tianqi from China. In the Marshall Attack of the Ruy Lopez, Kosteniuk entered a weaker position in the middlegame and then completely misplayed an inferior ending. She resisted but, in the end, was forced to resign. With both players winning a game each, they will decide the round three qualifiers in the tiebreaks.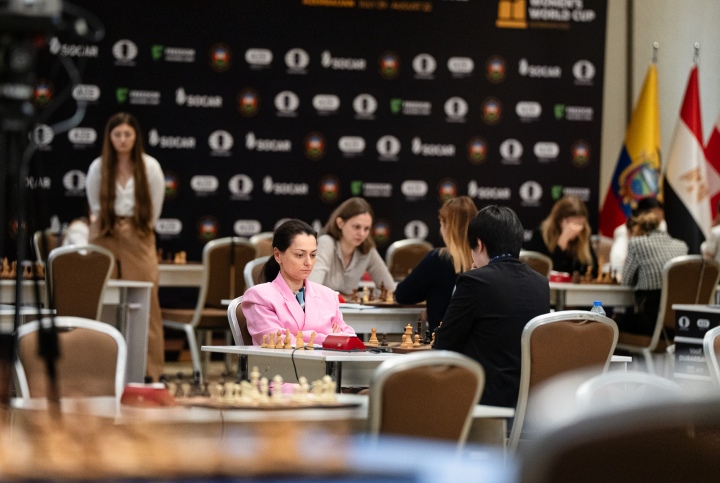 Women's World Champion Ju Wenjun drew again today against the 200+ points lower-rated Eva Repkova in a game where neither side had any advantage.
Former World Champion Candidate and one of the tournament favourites, Aleksandra Goryachkina, defeated Cuba's Lisandra Teresa Ordaz Valdes to secure her place in round three. The other top favourites to qualify for the next stage are Elisabeth Paehtz, Anna Muzychuk, Polina Shuvalova, Koneru Humpy, Zhu Jiner, Tan Zhongyi, Harika Dronavalli, as well as former women's world champions Anna Ushenina and Marya Muzychuk.
Kateryna Lagno drew again against Mary Ann Gomes and will take a shot in the tiebreaks. Fighting for a chance to get to Round 3 will be Nana Dzagnidze, who was held to a draw by Poland's Klaudia Kulon in both games.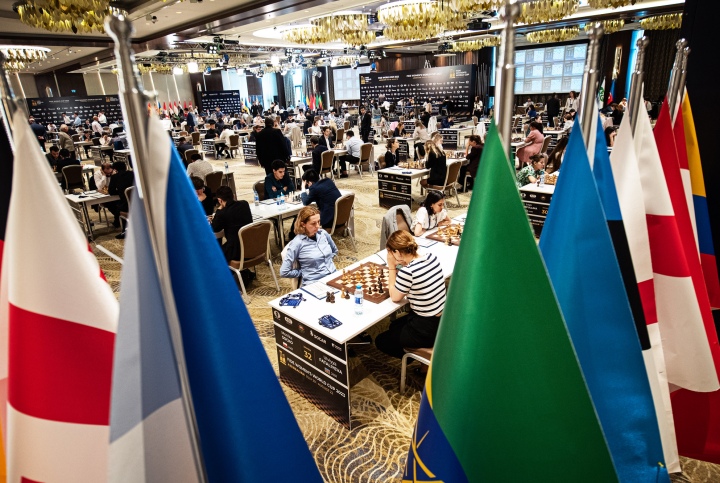 The tiebreaks of the second round of the World Cup will take place on Friday, August 4, at 3 PM local time in Baku, Azerbaijan.
Here follows a closer look at some of the positions from game two of the second round of the World Cup:
Magnus Carlsen won his game against Levan Pantsulaia after the Georgian made a huge blunder in the following position: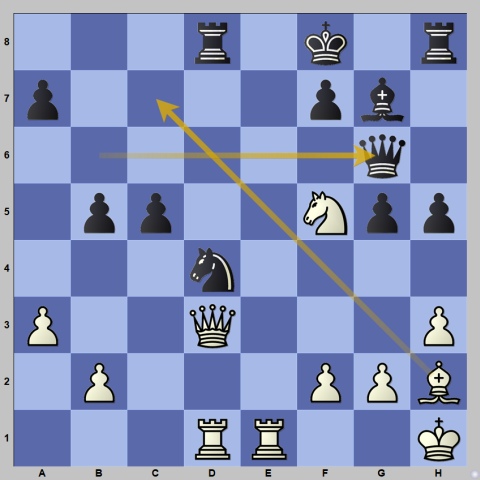 The best option for Black is to place his bishop on f6. Instead, Levan played 27…Qg6?? to which White responded with 28.Bc7! Rd7 29.Re8+! and Pantsulaia surrendered facing checkmate: 30.Qe4+ Ne6 31.Qa8+ Nd8 32.Qxd8+ Rxd8 33.Rxd8#. 1-0
Nodirbek Abdusattorov got knocked out after going too far in an even position.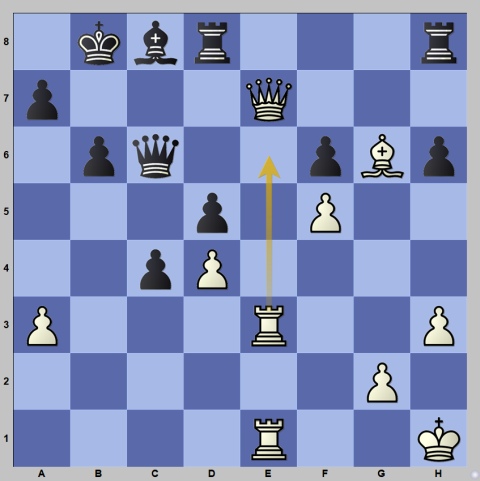 35.Re6?? The start of a combination, which ended very badly for White.
35…Bxe6 36.fxe6 c3 37.Qxf6 Qd6 38.Rc1 Rc8 39.Rxc3 Rxc3 40.Qxh8+ Kb7 41.Qxh6 Qxe6 Black has no issues and he will now pick up the a-pawn.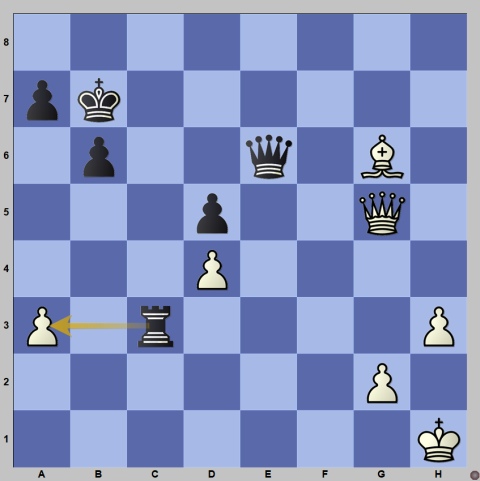 43.h4 Qd6 44.Qc1 Qg3 White resigned.
In a shock for Azerbaijan, one of their top start Shakhriyar Mamedyarov lost to Singapore's Tin Jingyao. In the Queen's Gambit declined Mamedyarov (playing as White) had an even position but then chose the wrong plan, ultimately ending with a huge mistake.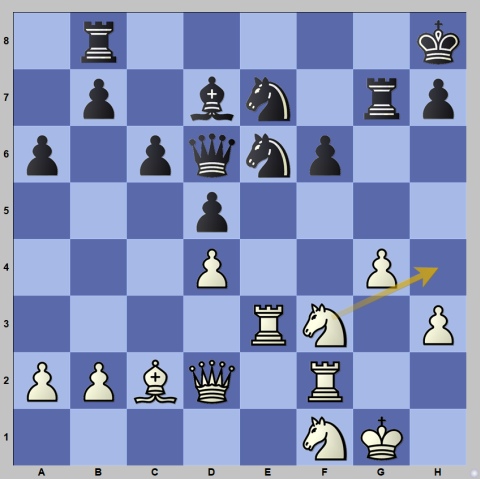 26.Nh4 Ng5! 27.Kh1 b6 28.b4? c5 29.bxc5 bxc5 30.dxc5 Qxc5 31.Rxf6?? and now Black is winning. Jingyao, however, gave a chance to Mamedyarov later on: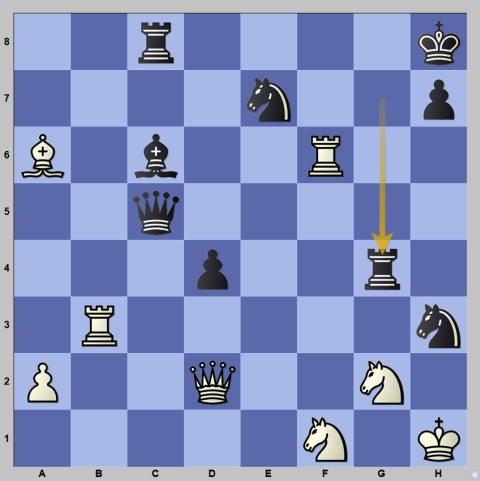 Now the position was even. Mamedyarov proceeded correctly 36.Bxc8 Bxg2+ 39.Kh2 Qxc8 but now instead of the only 40.Qh6! maintaining the balance, Shakhriyar made a fatal mistake.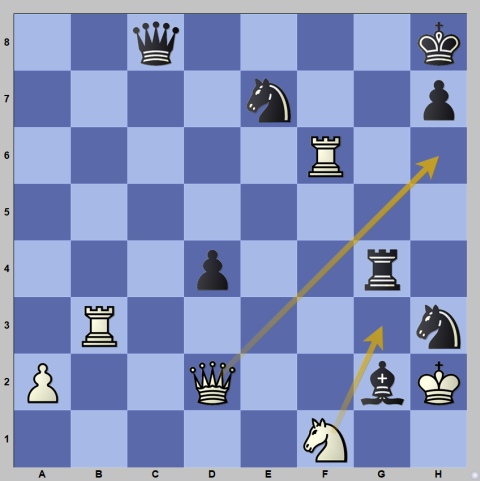 40.Ng3?? and after 40…Bd5 41.Qe2 Rh5 42.Qe5 Nf4+ and White resigned. 0-1
The seasoned world heavyweight Boris Gelfand lost to Hungary's Ferenc Berkes after blundering in an even endgame.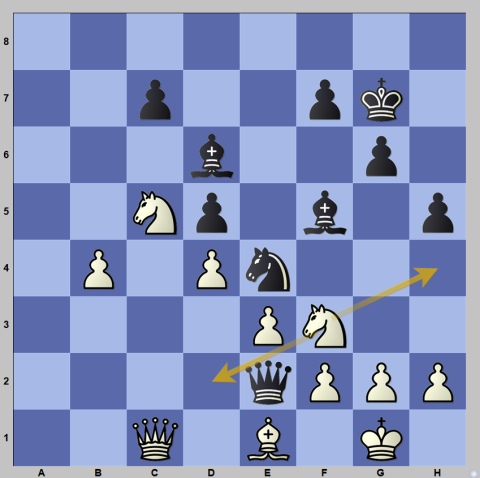 Gelfand's best option was to play 26.Nh4. However, he went for 26.Nd2?? allowing Berkes to weave the mating net: 26…Ng5 27.e4 Nh3+ 28.Kh1 dxe4 29.gxh3 e3 30.Kg1 Bxh3 White resigned. 0-1
Wesley So is counting his blessings after saving today's game. The 200-points lower-rated Turkish GM Emre Can got a better position in the middlegame and by the end was on the brink of victory. So's miraculous resistance and luck (thanks to Can's imprecisions) saved him.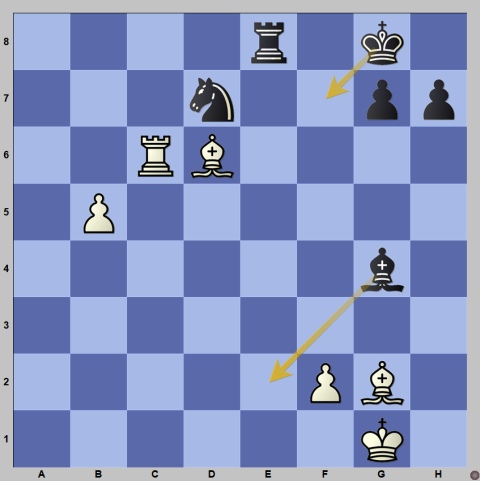 White managed to create an advanced and well-protected passer on the b-file. Black's hope rested on playing 37…Be2 and after 38.b6 Bb5 trying to remove one of the pieces defending the advanced pawn.
Instead, he played 37…Kf7 and after 38.b6 Re1+ 39.Kh2 Rb1 40.Bc7! Rb2 41.Rc4 White is winning.
However, Can did not demonstrate necessary accuracy and allowed So to save his skin.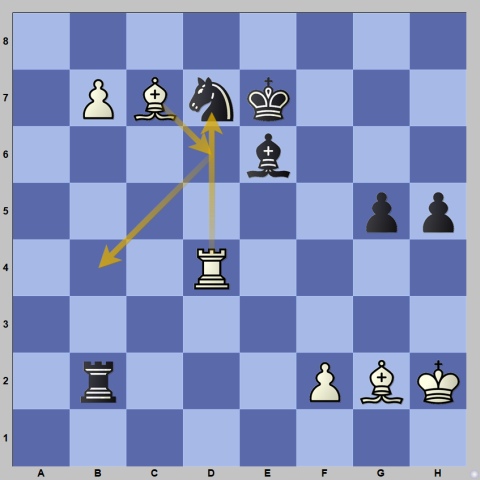 45.Bd6+ and getting his bishop to b4 to cover the b-file was the best way forward. Instead White played the less precise 45.Rd7?! Bxd7 46.b8-Q Rxb8 49.Bxb8 Even now White is winning but in the moves that followed Can allowed Black to equalise: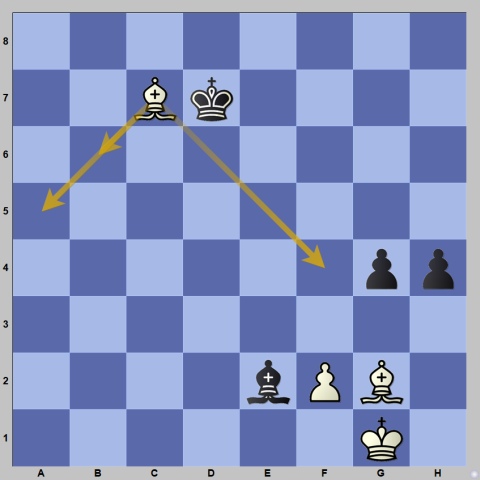 White played a natural move 52.Bf4 but now it's even. Black activated his king and moved his pawns up which was enough to hold. Instead of Bf4 which led to the game ending in a draw, White should have played Ba5 (Bb6).
The winner of the 2021 Women's World Cup, Alexandra Kosteniuk, went wrong in her game, ending in a significantly worse position.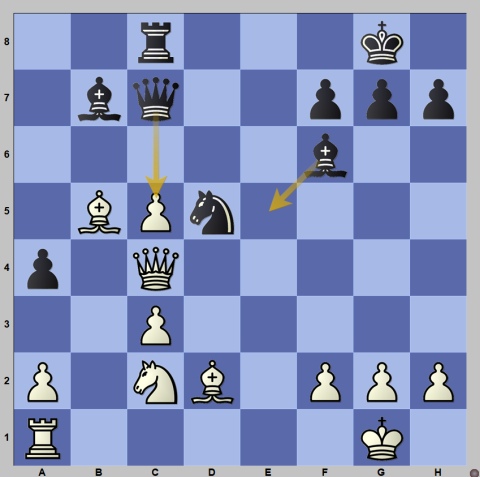 Instead of taking on c5, entering a slightly worse endgame, here Kosteniuk played 23…Be5?
However, after 24.Re1! Bxh2 25.Kh1 Ne7 26.Nb4 Be5 27.c6 White was dominating. Kosteniuk ended up giving an exchange in search of some chances but it was futile. 1-0, 52 moves.
Text: Milan Dinic
Photo: Stev Bonhage, Anna Shtourman and Maria Emelianova (chess.com)
---
About the event
The FIDE World Cup 2023 is taking place from 29 July to 25 August 2023 in Baku, Azerbaijan.
In the Open tournament, 206 players were eligible to take part and 103 in the Women's event.
There will be eight rounds in the Open and seven in the Women's tournament. Each round will be played under a knock-out system, consisting of a 2-game match. In the case of a tie, the players will play a rapid and, if necessary, a blitz tiebreak until the winner is determined.
The winners of the top three places in both sections will qualify for the 2024 Candidates tournament.
In both events, the time control for each game is 90 minutes for the first 40 moves, followed by 30 minutes for the rest of the game with an increment of 30 seconds per move starting from move 1.
The prize fund for the entire event is 2.5 million US Dollars, with $1,834,000 in the Open and $676,250 in the Women's tournament. The 2023 FIDE World Cup has the largest prize fund for any chess tournament ever played.
More information about the event: worldcup2023.fide.com/
Regulations: 
Open tournament: handbook.fide.com/files/handbook/WorldCup2023Regulations.pdf 
Women's event: handbook.fide.com/files/handbook/WWorldCup2023Regulations.pdf
Schedule: worldcup2023.fide.com/schedule